About Us
Once we discovered how magical and diverse the underwater world is, its constant exploration became our genuine love, passion, and life. With Diversland, your scuba diving will become a once-in-a-lifetime experience.
Mexico attracts thousands of divers from all over the globe as it is considered one of the world's top 10 scuba diving destinations. You can enjoy diving in Mexico at any time of the year. Here you can discover the fantastic underwater world of the Caribbean Sea, together with the famous crystal-clear freshwater cenotes of the Yucatan peninsula. Mexico is 100% a bucket list dive location for any advanced and beginner diver.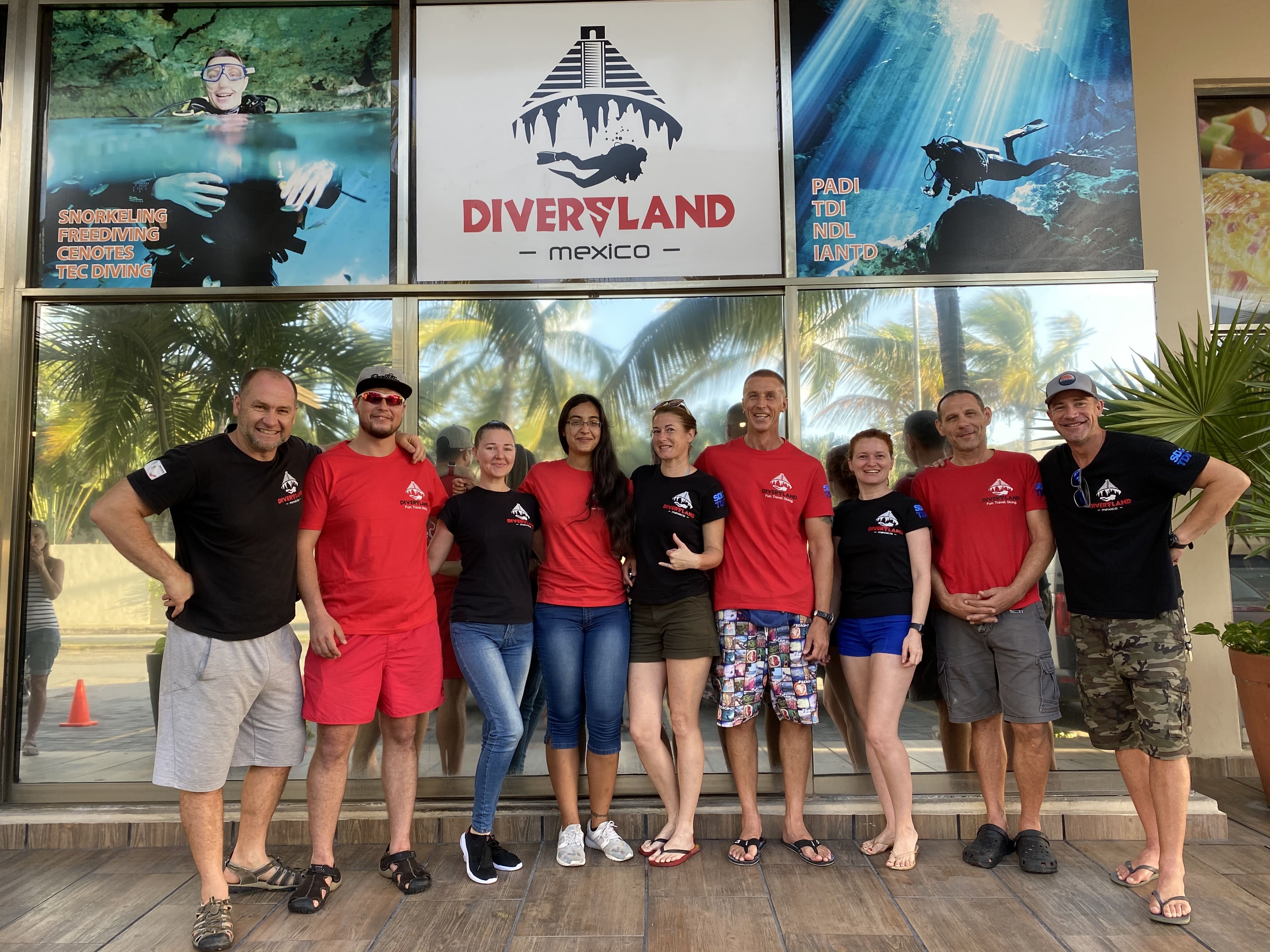 Our team
The first Diversland was founded in 2008 in Sharm El Sheikh (Egypt) by a very passionate diver Dimitry Nazar who dedicated his life to scuba diving. In 2014 Dmitry, inspired by numerous stories about incredible dive sites in Riviera Maya, decided to move to Mexico with his team. That was Diversland`s rebirth.
Diversland was established in Playa del Carmen in 2014. Rich of our eight years in Mexico, combined with another ten years of expertise in different parts of the world, we have brought our standards to the highest level in the region.
Today we are an experienced team with international SDI and TDI instructors who explore the beauty of the Caribbean sea and the best cenotes of the Yucatan peninsula.
We have a fully-equipped diving center, including a new fleet of transportation.
We organize everything, from pick-up to drop-off, with exclusive tours that bring unforgettable sensations and memories!
Our multilingual instructors are certified in recreational, technical, and cave diving.
We are very client-oriented and take good care of our divers and underwater wildlife. Scuba diving with Diversland is always an adventurous and fun experience full of positive emotions.
For those who want to expand the geography of the best dive sites, we organize exclusive diving tours worldwide.