About Us
«Diversland» Company whole heartedly welcomes anyone, who once experienced the happiness of a free dive and forever fell in love with it, who can't hold themselves on the ground, who lives in the same breath with the ocean…
Our goals, vision, and who we do all this work for: It's pretty clear to us today, why we came together, founded our diving company and began to "bring culture to the masses", – the underwater world is everything to us. We love discovering new horizons and our ultimate goal now is to share this dream-world with everyone! Including you!
If you are an experienced reef explorer who has already worn out more than one pair of fins and breaths tank oxygen more often than the air of the Mother Earth's atmosphere – we will put together a dive trip for you to the places that have been featured in every second Discovery episode!
Breathtaking individual and group tours to every corner of Mexico – magnificent reefs and drowned towns, legendary pirate frigates and mighty royal galleons – places where new dimension begins and a whole new world lives beneath the waves!
Now, if you're someone who hasn't become familiar with the mysterious realm of the old man Neptune yet, we will be more than happy to introduce you to it, providing you with the best training and complete knowledge! After all, «Diversland» – is not just a travel agency, ready at any moment to help you travel anywhere your soul desires. It is also a professional dive training center, where you can learn everything about diving from internationally PADI certified experts.
Passionate about diving and SDI/TDI instructor, Dimitri Nazar founded Diversland in 2008 in Sharm El Sheikh in Egypt. In January 2014, Diversland decided to move to Playa del Carmen in Mexico. The Mayan Riviera is considered one of the best places for scuba diving.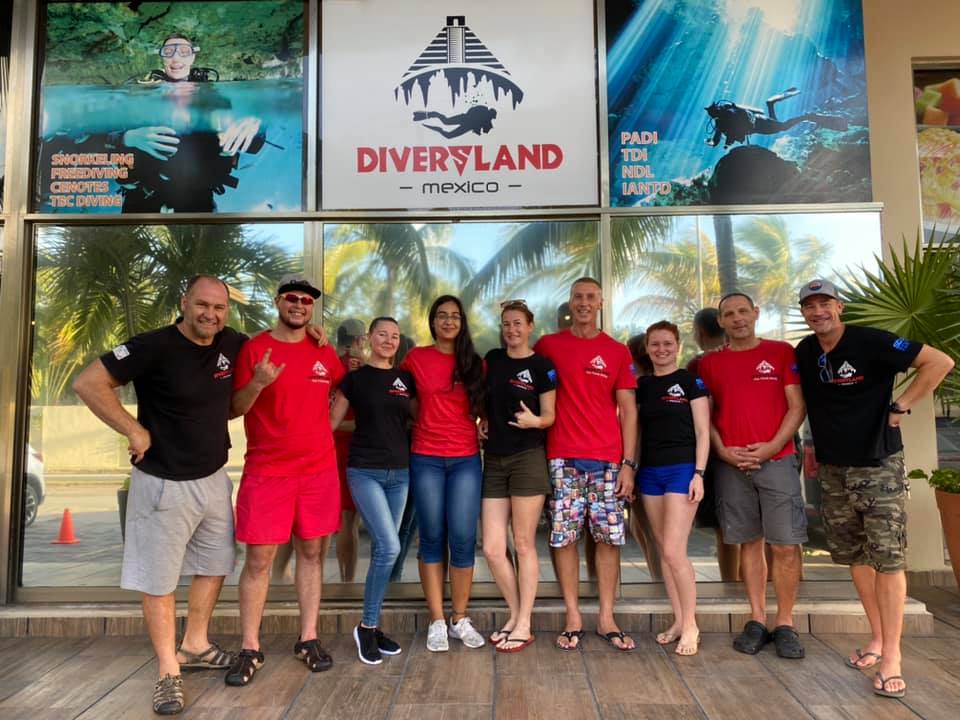 Our team