Dmitriy Nazar
Team inspiration
It only takes one day to transform an entire life. It is what happened to Dmitry Nazar when he first tried scuba diving on vacation. This new experience changed his attitude to many things and led him to a decision to dedicate his life to the sea.
Dmitry`s scuba diving career started in 2004. It took him a year to learn, practice and get all the certificates to become a qualified diving instructor. A new hobby became a real passion that encouraged Dmitry Nazar to leave his hometown and move to the Red sea, where he continued to master his scuba diving skills and get more experience. In 2008 Dmitry opened his first diving center, "Diversland" in Sharm El Sheikh, Egypt.
In 2014 Dmitry, inspired by numerous stories about incredible and diverse scuba diving in Mexico, decided to move to Playa del Carmen with his team. 2014 became a year of Diversland`s rebirth.
As Dmitry has always wanted to grow and develop professionally, he mastered his technical diving skills. Today he is a certified cave diving instructor, which is very precious, as Mexico is famous for diving in cenotes where cave diving experience is a must.
Dmitry Nazar is our most experienced diving instructor, with over 12 000 dives all over the globe. He knows the most beautiful dive sites and loves showing them to our clients. Dmitry is the life of the party. He treasures the silent beauty of the ocean and believes that it`s a special order that nobody should disturb.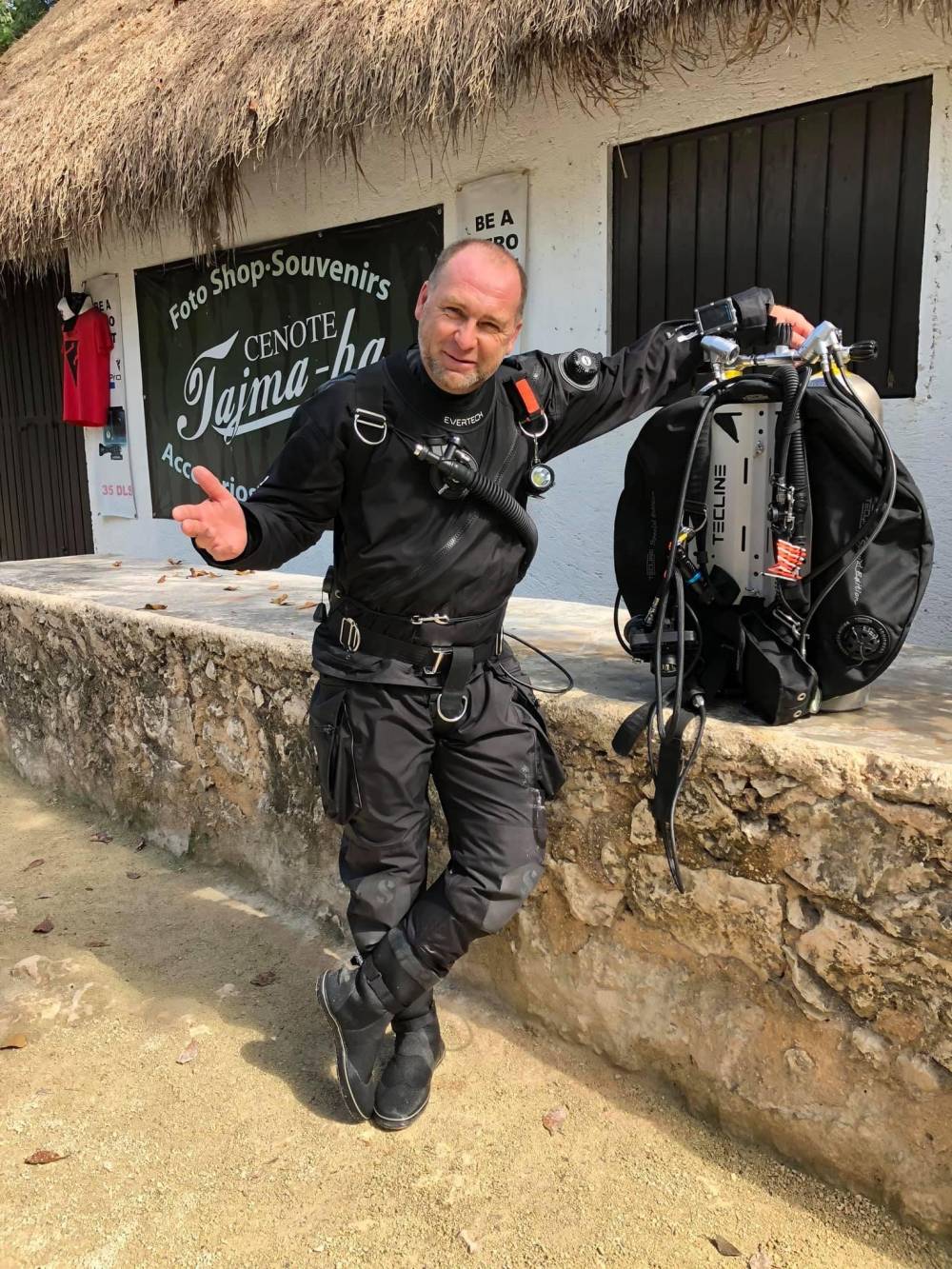 Dmitriy Nazar